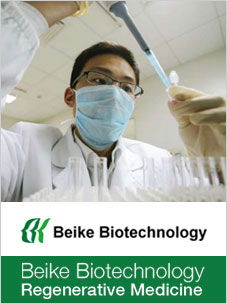 Search for a Hospital

Search for a Doctor
Patient Video
Stem Cell Therapy for Ataxia

Ataxia is a progressive disorder that prematurely kills the nerve cells responsible for balance and co-ordination, and is one of the long and growing list of neural conditions that are being treated with stem cells.

Symptoms and time of onset very according to the type of ataxia. In fact there are often variations even within the same family with the same type of ataxia. Recessive disorders commonly cause symptoms to begin in childhood rather than adulthood. Friedreich's ataxia has an adult onset on some occasions. Dominant ataxia often begins in the 20s or 30s or even later in life. Sometimes individuals may not show symptoms until they are in their 60s.

Typically balance and coordination are affected first. In coordination of hands, arms, and legs, and slurring of speech are other common symptoms. Walking becomes difficult and is characterized by walking with feet placed further apart to compensate for poor balance. Impaired coordination of the arms and hands affect a person's ability to perform tasks requiring fine motor control such as writing and eating. Slow eye movements can be seen in some form of ataxia. As time goes on, ataxia can affect speech and swallowing.

Ataxia is proving to respond particularly well to stem cell therapy, with 80+ percent of patients reporting symptom reduction and the ability to do things they thought they would never be able to do again.

Background
Patients Treated By Our Partner's Hospitals: over 550
Total Stem Cell Therapy Patients Treated by Our Partner's Hospitals: Over 12,000

Our stem cell treatment partner's hospitals treat ataxia by injecting umbilical cord blood-derived stem cells using IV and Lumbar Puncture. All forms of ataxia have been treated including (but not limited to):

SCA1
SCA2
SCA3 (Machado-Joseph Disease)
SCA6
Friedreich's Ataxia

Stem cells can help to treat the symptoms of ataxia but it is important to remember that the treatment is not a cure. The treatment cannot change the underlying cause of the cell death but it can help to slow the disease's progression and provide improvements in overall health and stability. Our partner's doctors and scientists believe the stem cells aid in giving nutrition to dying cells and the resulting revitalization of the cells can help slow the disease's progression and offer relief to the patient's symptoms. The interval between the treatment and the time patients claim improvements have started to regress can vary from patient to patient, but can be as fast as within a year. There is also the possibility of minimal/no improvement, and we encourage patients to keep realistic expectations for the treatment. Patients who returned for second and third treatments have stated that they generally return to the same level as they were after the first treatment.

General Treatment Protocol:
Below is the general treatment protocol for ataxia. Please keep in mind that this is only an example and the injection and cell types may change slightly depending on the patient's condition.

UCBSC packets injected by IV and LP

Studies

Below are two ataxia studies.

The first study, Transplantation of Human UCBSC and Rehab for Ataxia, focuses on 30 recent ataxia patients of all types, including SCA 1, 2, 3 and 6 and Friedreich's. This study evaluated certain medical indicators before and after treatment, including internationally standard tests such as the Berg Balance Scale. You can view the PDF online and save it to your computer.

The second, Descriptive Statistical Report on Ataxia with Cell Therapy, is a subjective follow-up study tracking patient improvements through the first year after treatment.

Past Patients Talk About Treatment In China

Stem Cells China Ataxia Patient Experience Pages

StemCellsChina hosts patient experience pages from past patients. These pages detail patients' treatment journeys, including the condition before treatment, the treatment protocols the received, and after-treatment observations. These documents are either written by patients or edited together from comments patients recorded during interviews. Click below to view ataxia patient experiences.